The Suazo Business Center is creating opportunities for underserved communities in Utah, allowing them to tap into their potential and find success through owning a business. And, as part of their efforts, their team is focusing on building a strong digital literacy foundation to help minority communities thrive. 
For years there's been a digital divide in Utah that the community has recognized," said Edward Bennett, director of business development at Suzao Business Center. "Following the COVID-19 pandemic, a lot of this data has been quantified. Seeing these results, we're thankful that we're able to impact access to the resources that our community needs."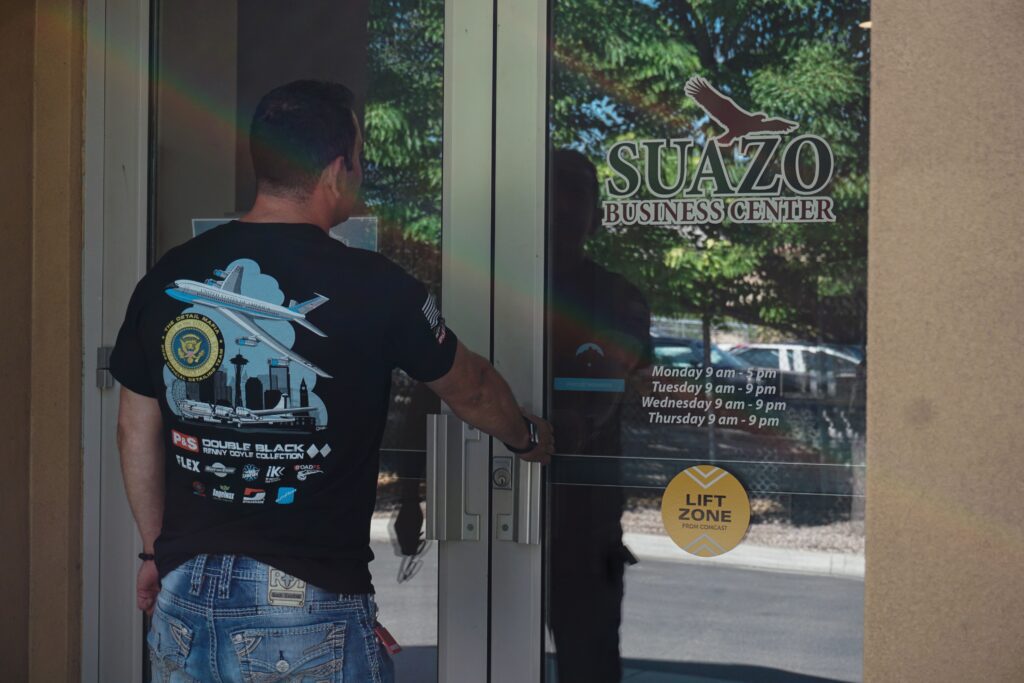 Suzao Business Center, which has been a recipient of several Comcast grants, has recently received funding for their basic and intermediate business tracks which focus on digital literacy. From online marketing classes to the basics of having an email, it is providing the tools for Utahns to take their business to the next level and generate opportunities to participate in the digital world.  
Suazo Business Center is one of the 108 non-profit organizations in Utah funded by the Comcast NBCUniversal Foundation in 2022.  Foundation grants are just one of the year-round ways Comcast supports programs that uplift diverse communities and provide equitable access to technology and the economic mobility it brings. In 2022, Comcast funded more than $179,500 in foundation grants to 8 Utah organizations. Additionally, in the last three years Comcast invested more than $4.3 million in cash and in-kind donations to Utah nonprofits.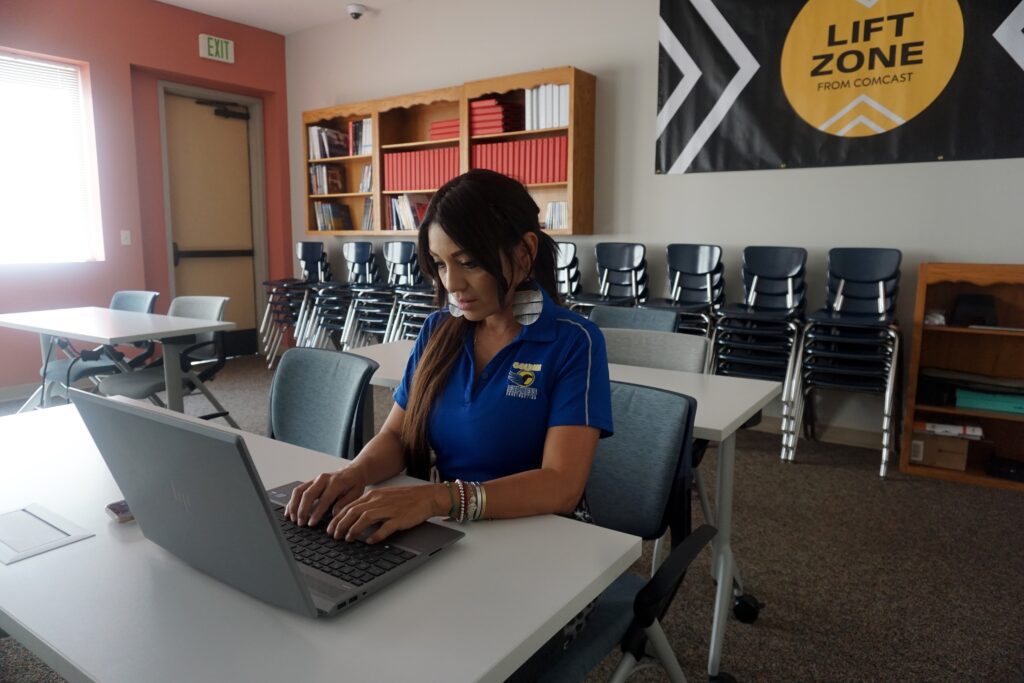 Our digital equity grants help organizations in Utah expand their work within our community," said Deneiva Knight, external affairs director at Comcast. "We're proud to support their efforts in creating a more technology-inclusive state and are excited to see youth and adults alike, be able to reach their full potential."
Eligible nonprofits were selected for funding in three grant categories, including equipment access, basic digital literacy skills and digital navigation. 
The Comcast Foundation grant is helping us fund our Intermediate Business Tracks program, which focuses on digital literacy," said Edward Bennett, Director of Business Development, Suzao Business Center. "Through this program, we're able to help businesses understand the importance of and how to run a business with a digital presence."



"Thanks to Suazo Business Center, and the many partnerships and programs they offer, such as their digital literacy courses and workshops, it has really helped me focus on my personal growth and my work," said Miriam Mateo, co-owner of BMR Auto Detailing Studio. "I've learned internet basics, how websites work, what a browser is and the types of software out there. I didn't know much before, but it has been helpful and beneficial to know more about each of the many things the web and technology can offer for my life and business."
A sample of other Comcast Utah grant awardees include:
Youth Impact Incorporated
Youth Impact has nurtured Ogden's at-risk youth for more than 28 years by providing safe and consistent afterschool programs that support their social-emotional, physical and academic needs. Their team's approach includes a focus on digital literacy, healthy eating, physical activity, tutoring, career readiness, mentorship and strengthening social and emotional skills.  
Boys & Girls Clubs of Greater Salt Lake
Since 1967, Boys & Girls Clubs of Greater Salt Lake has offered positive alternatives to children who may be surrounded by negative influences, showing them how to live successful and productive lives. Boys & Girls Clubs give their members, ages 3 – 18, access to dedicated, trained professionals who can provide guidance in adopting healthy lifestyles and pursuing educational objectives.
Utah Schools for the Deaf and Blind Education Foundation
The mission of the USDB Foundation is to provide resources and financial support to meet the unique needs of the children and families served by the Utah Schools for the Deaf and the Blind. Hearing aids, glasses, white canes, unique technology and other learning opportunities can be provided with the support of the Foundation.
As these organizations work to bridge the opportunity gap in the technology industry for Utahns, Comcast is working to minimize the digital divide. For more than a decade, Comcast has offered the largest and most comprehensive internet adoption program, Internet Essentials, providing low-cost, high-speed internet to households that qualify, along with subsidized computers and access to digital skills training. Through the federal government's Affordable Connectivity Program, eligible households can receive Internet Essentials service for free.