Even as technology becomes more affordable and internet access seems increasingly universal, a "digital divide" remains. For children in internet dry households, inadequate access to technology can hinder them from learning the tech skills that are crucial to success in today's economy.
Utah is the 10th-most connected state in the US with 97% of Utahns having access to at least 10 MBPS of internet service, and the state sets the bar for in-home access, with 93.5% of Utah households reporting in-home computer access.
The reality is a majority of low-income households do not own a computer or have access to affordable in-home internet service. Many Utahns do not have access to the resources they need to gain technology skills, but many emerging careers require technology proficiency.
[youtube https://www.youtube.com/watch?v=FX5cRMwMfds]
Nearly 24,000 attendees convened at the 2019 global Silicon Slopes Tech Summit in Utah on January 31 and February 1. The world's most sought-after and renowned tech leaders shared the stage to discuss emerging technology trends. Attendees had the opportunity to participate in breakout sessions, networking opportunities, and festivities at the SlopesFEST.
While tech leaders gathered at the Summit, many undoubtedly mulled over Utah's skilled workforce shortage. Utah tech companies have positions that can't be filled due to the lack of available skilled workers, and marginalized students are often left behind. To be sustainable, public and private sector organizations must train the next generation of Utah tech leaders and entrepreneurs.
We partner with FutureInDesign (FIND) to increase digital equity and train Utah's next generation of tech leaders and makers.
FIND students attended this year's Silicon Slopes Tech Summit. This opportunity to rub elbows with local and global tech leaders provided inspiration to our future Makers to continue down their tech career pathways, to one day launch, work for, or lead a future Utah tech company.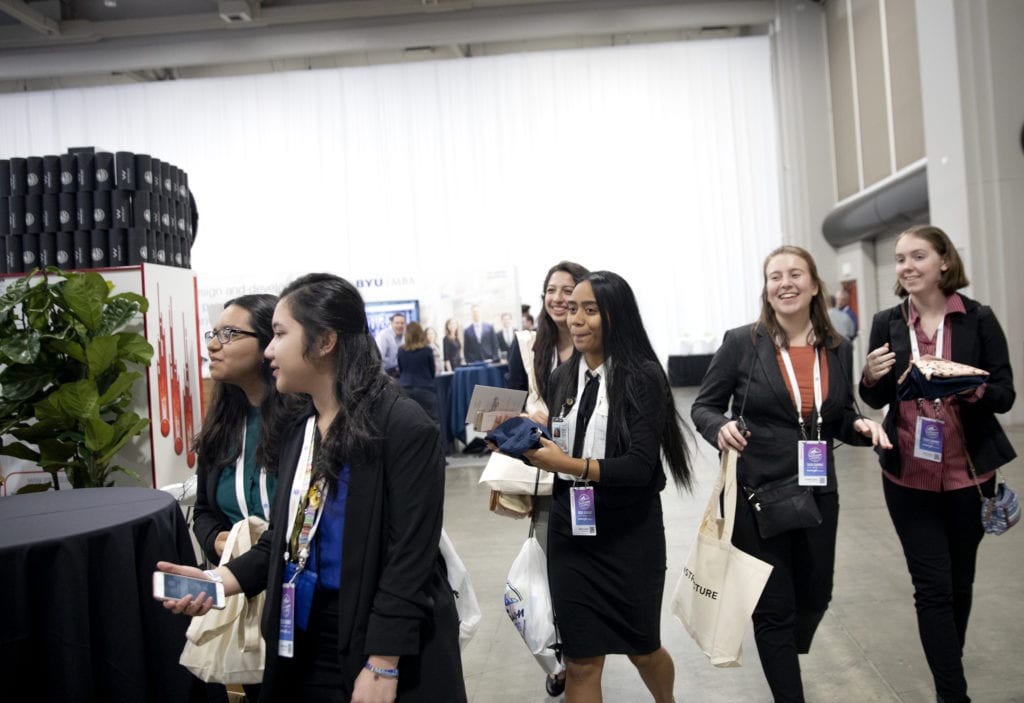 "The success of FutureInDesign extends beyond the organization and its client. It empowers collaboration amongst industry leaders, and community stakeholders, to invest in Utah's future in a strategic way that closes the digital equity gap, and creates career development opportunities for talented and capable, low-income learners; women, rural individuals, and minorities."
— Nicholina Womack, FIND Founder, and Executive Director.
With Internet Essentials, Comcast has connected more than 64,000 low-income Utahns to low-cost, high-speed Internet at home so that students, parents, seniors, and now veterans can be ready for anything.
We need your help to bring the power of affordable internet to every low-income home in Utah. Encourage a family member, neighbor, or friend in need to sign-up for high-speed, wireless, in-home internet through Comcast's Internet Essentials.