We are proud to announce the grand opening of our newest Xfinity store in Farmington, Utah. We think you'll love it.
Located at 140 N. Union Ave., this state-of-the-art retail space spans an impressive 2,211 square feet and promises to transform how our customers interact with and experience our full suite of Xfinity products and services.
David Salazar, Comcast's VP of Sales and Marketing, can't say enough! "We are thrilled to be opening our doors in Farmington, a city that has seen incredible growth over the past few decades. This new store design provides an immersive, hands-on experience with our innovative products and services, from our unbeatable internet deals to our fast and reliable Xfinity Mobile 5G cellular service."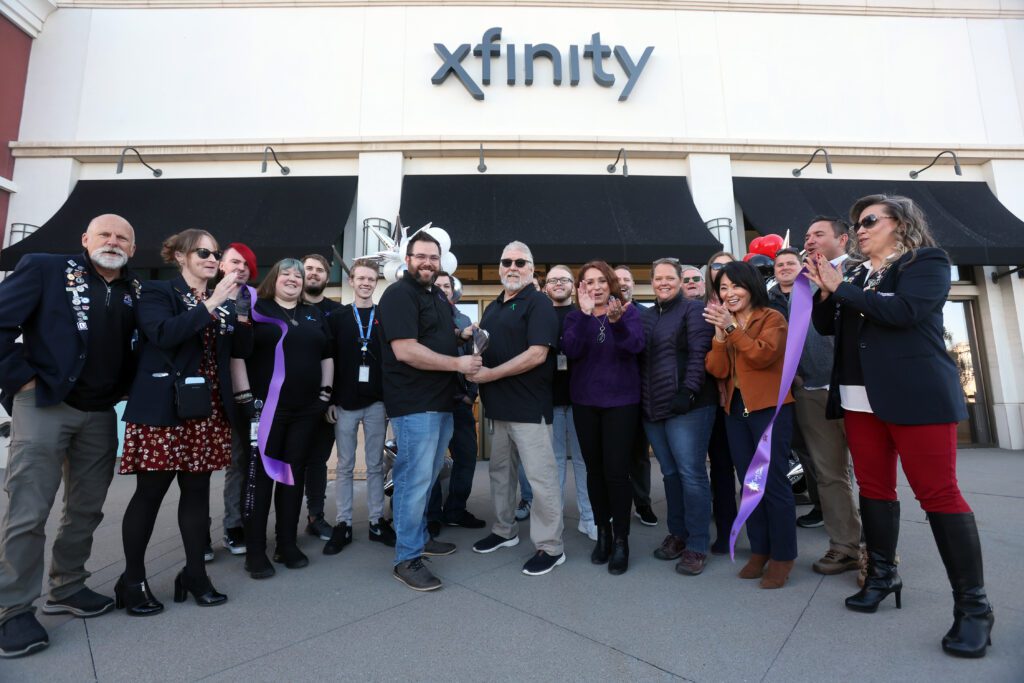 We've pulled out all the stops, and this store will feature several product demonstration zones, including areas dedicated to showcasing our high-speed internet service, the latest devices and plans from Xfinity Mobile, smart televisions and streaming boxes, and our range of home security and smart home products. All these products are controllable via the Xfinity app, providing our customers with the ultimate in convenience and control.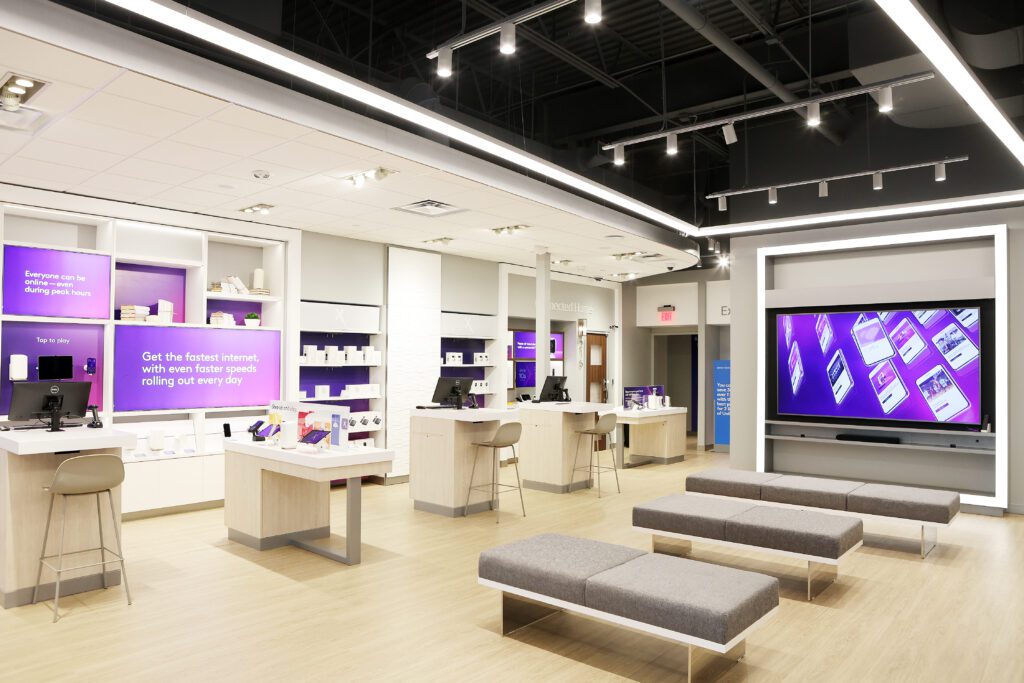 But it doesn't stop there. Visitors can learn about the federal Affordable Connectivity Program, which offers eligible low-income residents $30 per month toward their internet or mobile bills, including Xfinity Internet, Xfinity Mobile, and Internet Essentials.
With business growing strong in Davis County, we have a dedicated space for local business executives to discuss cutting-edge technology solutions with our Comcast Business experts.
Farmington was a natural choice for Xfinity's newest store, and from the mayor on, the community is so welcoming.
We're excited to welcome Comcast and their new Xfinity store to our community," said Farmington Mayor Brett Anderson. "Their commitment to providing cutting-edge technology will undoubtedly enhance the lives of our citizens and contribute positively to our local economy."
Our new Xfinity Store in Farmington represents Comcast's ongoing commitment to investing in Utah. Over the past three years, we've invested approximately $477.5M in technology and infrastructure in the state, expanding and upgrading our network to ensure that Davis County homes and businesses have access to Xfinity and Comcast Business products and services with speeds of 1.2 gigabits or more.
The store will be open Monday through Saturday from 10 am to 6 pm and Sunday from 12 pm to 5 pm. For more information about Xfinity products, services, and retail stores, please visit www.xfinity.com.