Thank you for seeking opportunities to learn about how you can be actively involved in social justice initiatives. In chapter 4 – the fourth and final chapter in our social justice series covering youth activism – you will hear from local Utah youth activists who share their perspectives on how adults can support young activists.
By this time, you should have the beginning of a personal action plan—to support you as you engage as an activist to better your community. Tell us what you think with hashtag #SJSSBeyondTheHashtag
CLICK THE IMAGE BELOW TO WATCH CHAPTER 1 OF THE PANEL DISCUSSION: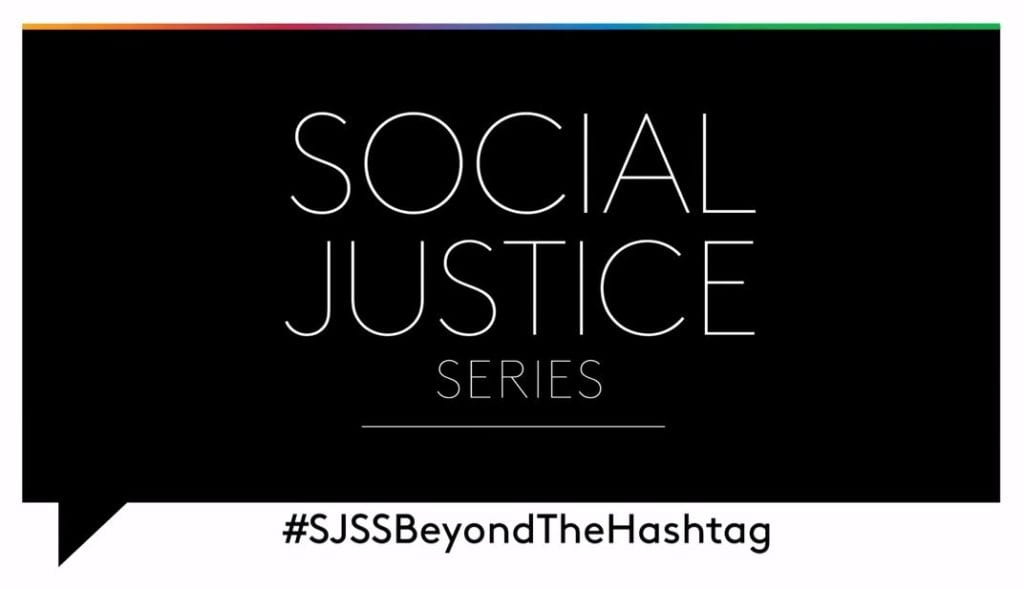 Don't forget to block out your calendar – Brea Baker's keynote will live stream on October 27 at 5:30 PM Mountain Standard Time. RSVP today at http://sjssyouthactivism.com/
Thank you for your time and being a part of this very important discussion.