Thank you for tuning in to chapter 1 of part-two of our social justice series, covering activism. Youth activism is on the rise—from Greta to Malala, young leaders are working tirelessly for causes like social justice, climate change, gender equality, LGBTQ+ rights, and economic change.
Today, you will hear from local Utah youth activists who provide insight into what it means to be an activist and how people can engage in activism to create meaningful change throughout their communities.
CLICK THE IMAGE BELOW TO WATCH CHAPTER 1 OF THE PANEL DISCUSSION: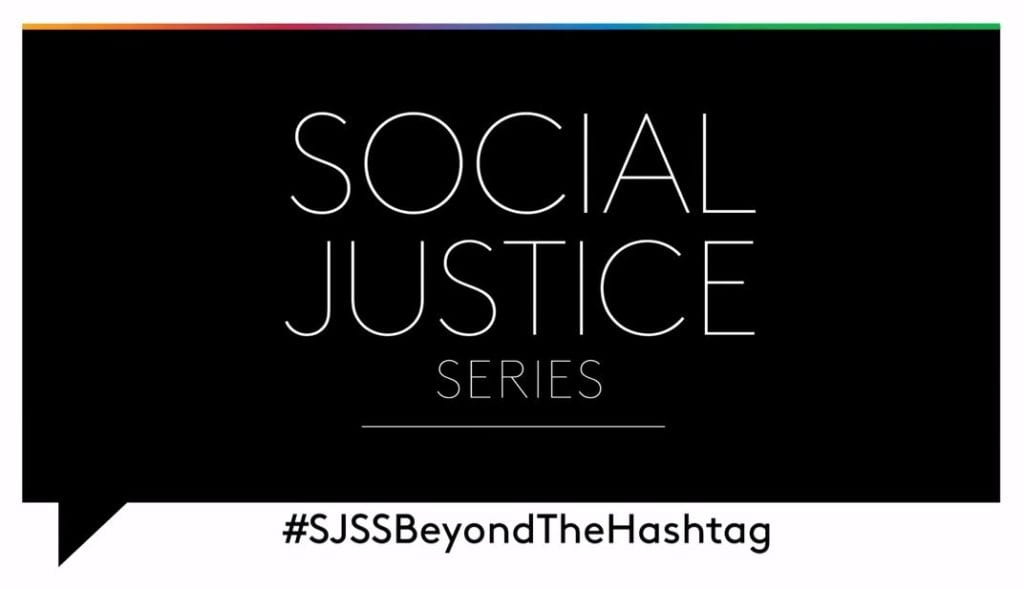 Listening and learning is the first step toward actively engaging in activism. Tell us what you think with hashtag #SJSSBeyondTheHashtag
Don't forget to block out your calendar to tune-in to panel discussion chapter 2 on protests and riots on Thursday, October 15.
Brea Baker's keynote will live stream on October 27 at 5:30 PM Mountain Standard Time. RSVP today at http://sjssyouthactivism.com/