PART I: LEARN HOW TO BE AN ALLY AND ANTI-RACIST
PRESENTED BY COMCAST NBCUNIVERSAL AND UTAH DIVISION OF MULTICULTURAL AFFAIRS
On September 3, over 850 people joined our first– ever Social Justice Series (#SJSSBeyondTheHashtag) virtual event where we learned the difference between being a friend and an ally; the difference between being nonracist and antiracist; and how intersectionality is different from sharing intersections.  
Austin Channing Brown, New York Time's Best-Selling Author of "I'm Still Here: Black Dignity in a World Made for Whiteness" kicked off the event by exploring these topics and provided ways to create real change in the workplace and everyday life.  
Following Austin's keynote, community leaders took a deeper dive into allyship and their experiences and antiracism work during a panel discussion led by Nelson Duckett, Area Vice President, Comcast Utah. Here are the key takeaways. 
Download the resource guide here. 
 Panelists 
Igor 

Limansky

, Community Member & Diversity and Inclusion Advocate

 

Maria Martinez, Community Member & Diversity and Inclusion Advocate

 

Liz Owens, CEO, YWCA of Utah

 

Davina Smith, CEO, Hayseya Native Initiatives, LLC

 

Tamara Stevenson, VP of Diversity, Equity & Inclusion & Professor of Communications, Westminster College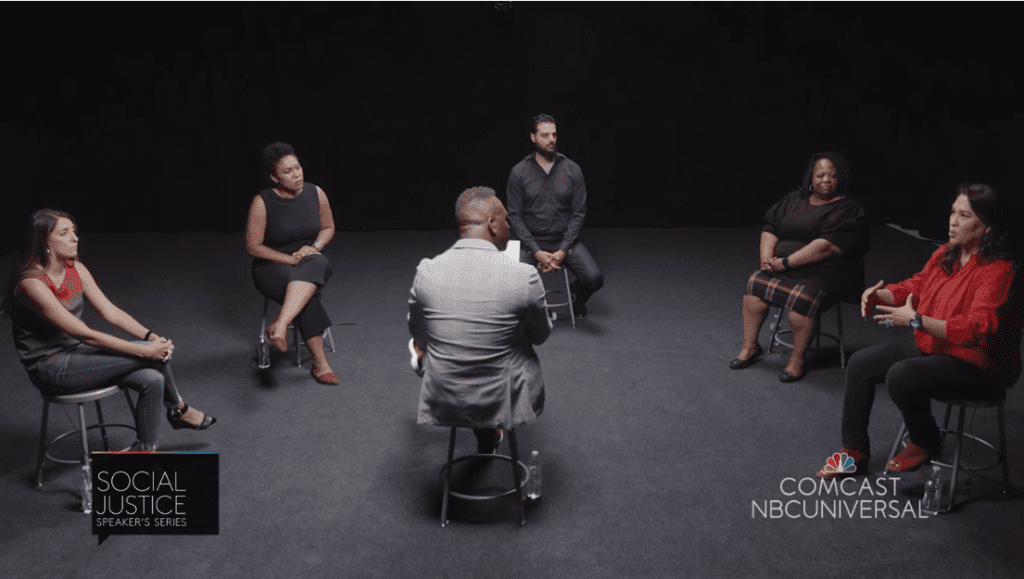 Allyship 
Identify structural racism, power and privilege and how you benefit

 from it

 

Be a bridge builder

 

Act

 

in a way that 

support

s

 a multiracial Utah

 

Engage in the work as a human, not to further your

 own

 image 

 
Work is invisible and starts with changing policies and teaching best practices

 

Advocate for those who are marginalized 

— 

listen to the impacted and ask what needs to be done

 
Allyship in the workplace 
Believe in people of color

 

Identify norms and predominant monocultures

 
Build awareness by 

calling for an

 equity 

pause

 

Ask for information and look at the data

 

Identify discrepancies in departments and leadership

 

Survey and listen to people of color 

 

Acknowledge truths and commit to change

 
Download the resource guide here. 
Learn → Listen → Act → Reflect 
If you missed the event and want to learn more, you may access the videos below: 
CLICK THE IMAGE BELOW TO WATCH THE PANEL DISCUSSION: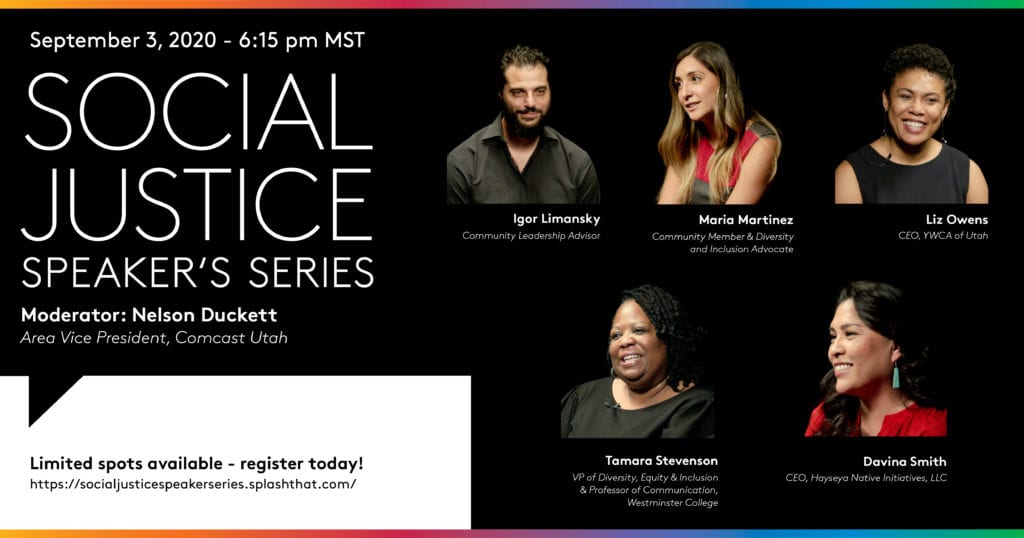 CLICK THE IMAGE BELOW TO WATCH THE KEYNOTE: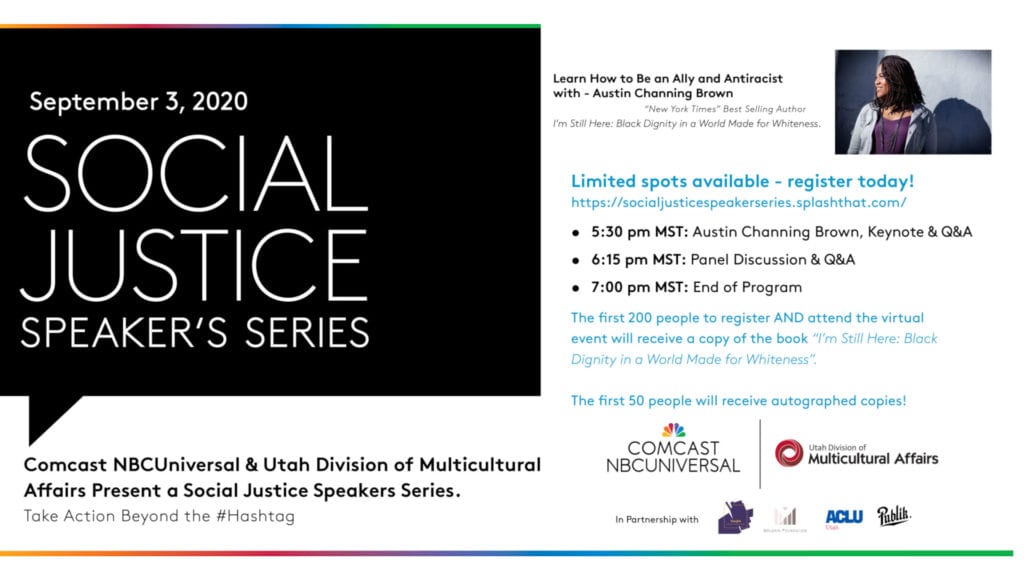 Share your thoughts online by using #SJSSBeyondTheHashtag.