PART I: LEARN HOW TO BE AN ALLY AND ANTI-RACIST
Presented by Comcast NBCUniversal and Utah Division of Multicultural Affairs
Over 850 people joined our first ever Social Justice Series (#SJSSBeyondTheHashtag) virtual event where we learned the difference between being a friend and an ally; the difference between being nonracist and antiracist; and how intersectionality is different from sharing intersections.  
Austin Channing Brown, New York Time's Best-Selling Author of "I'm Still Here: Black Dignity in a World Made for Whiteness" kicked off the event by exploring these topics and provided ways to create real change in the workplace and everyday life.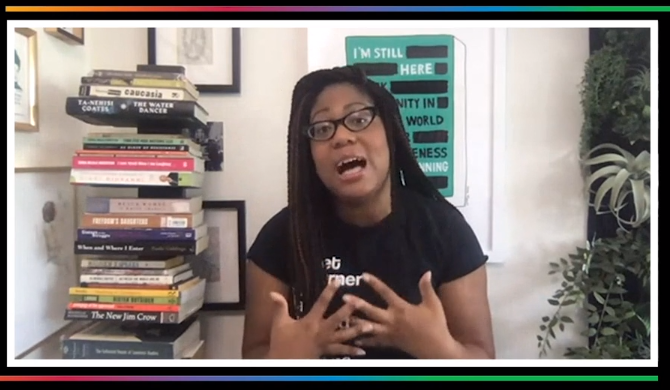 Download the Five Guidelines to Help You Be an Active Ally here. 
Allies aren't nice, they're courageous

 
Nice people will try to privately offer encouragement

 

Courageous allies 

do more than 'nod and smile' or offer private condolences

 

True allies

 intentionally notice when bias and microaggressions occur and are willing to say something in the moment and confront others to start a conversation

 
Workplace scenario: Stacie, a Black woman, presents an idea to a group during a meeting and doesn't receive a response or support. Phil, a white man, presents the same idea later in the meeting and the group supports the idea.  
How an ally responds: (during the meeting) Team, Stacie brought this idea to the table at the beginning of the meeting. Why wasn't it acknowledged then? 
How a bystander responds: (after the meeting) Hey Stacie, I'm sorry Phil took your idea as his own. Do you want to grab a coffee and talk about it? 
 

I'm not the work – racial justice is the work

 
Allyship and friendship are not the same thing. Allyship is not about making 'new friends' with Black people. 

 

Courageous allies

 make it their job to identify systemic and structural injustices

 

True allies

 intentionally pinpoint injustices and disrupt racism as it's happening around them

 
Workplace scenario: Is your leadership predominantly white, male or both? Identify and ask questions about why only one or a few departments are diverse. 
 

Allies are looking to support, fund and join your efforts

 
Allyship is not just showing up when it's convenient for you

 

Courageous 

allies

 partner with marginalized people to collaborate on antiracism work

 

True allies

 intentionally seek opportunities to have tough conversations about how to pursue social justice work

 
Personal scenario: Ask yourself if you only attend rallies and protests to post on social media—decentering from the issue detracts from the cause. Don't just show up to post on your social media, take real action by supporting and funding real efforts for change. 
 

Allies are teachable and committed

 
Courageous allies

 raise their hands and acknowledge they 'messed up' in saying something offensive or harmful, but are willing to learn and support now

 

True allies

 are teachable and respond by thanking someone when they are corrected because they want to get it right

 

True allies

 are committed and don't stop when they're tired or the topic stops trending

 
Personal scenario: If you make a joke and someone says it's offensive, don't become defensive. Allies want to be taught and appreciate the lesson. Use your power and influence to ensure efforts are valuable.  
 

You get to set boundaries of the relationship together

 
Don't get trapped into wanting to label people an ally vs. non-ally

 
Whether you're a friend, ally, or somewhere in the middle, every relationship may look different. The work of antiracism is continuing to build, imagine, innovate and honor everyone's dignity. 
Learn → Listen → Act → Reflect 
If you missed the event and want to learn more, you may access the videos below.
Click the image below to watch the keynote: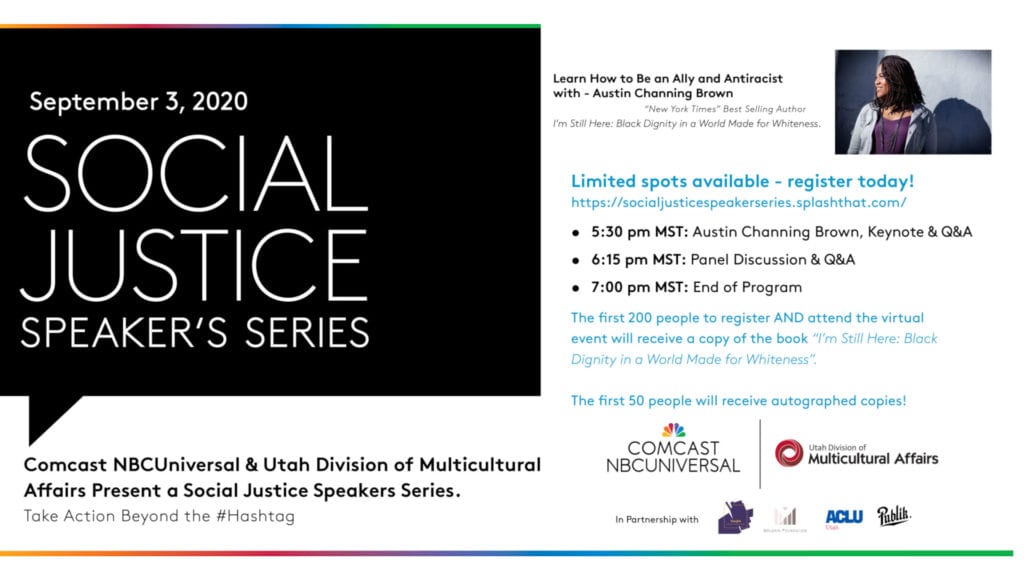 Click the image below to watch the panel discussion: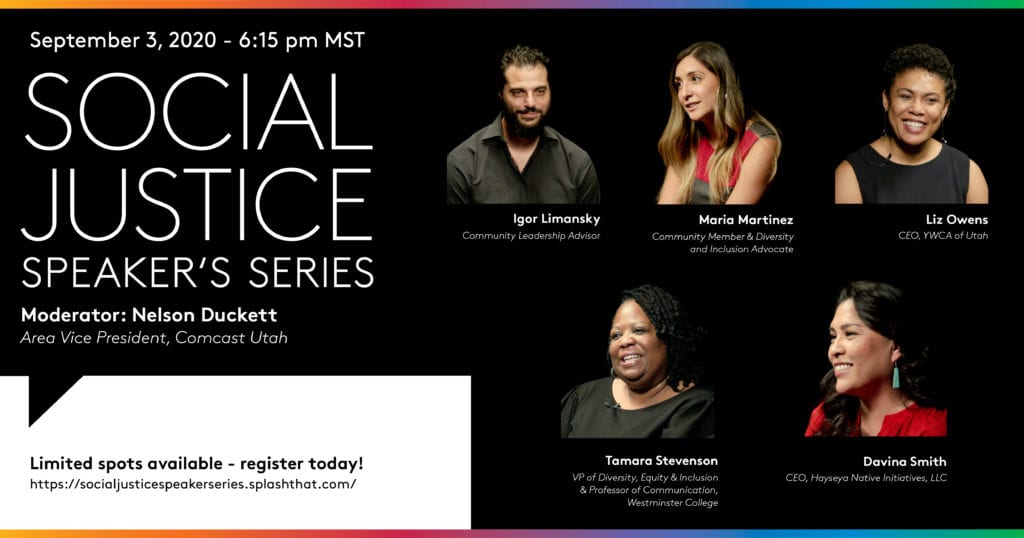 Share your thoughts online by using #SJSSBeyondTheHashtag.