"When I was growing up, it felt like we knew every black family in the state," said Utah native James Jackson III, Executive Director, Utah Black Chamber. 
That would be much more difficult today as the black community in Utah has grown 30 percent since 2010. 
Ten years ago, when Utah's black community hadn't yet hit its growth spurt, business leaders saw a need for an organization that would ensure that black families and professionals would feel a strong sense of community in Utah and wouldn't feel the need to move to more diverse states. 
It was then that Jackson agreed to become executive director of the Utah African American Chamber of Commerce, in hopes of contributing to the evolving landscape of diversity in his home state. 
"Comcast is a great example of a business that values diversity. We work closely with the other minority chambers, so when you're connected with us, you're connected to a variety of connections from minority populations."
— James Jackson III, Executive Director, Utah Black Chamber.
The chamber is celebrating its 10th anniversary in 2019 and, as of Feb. 1, has officially changed its name to the Utah Black Chamber.
"We want to be even more inclusive as our state grows more diverse. We want to help acquire and retain the black population to keep that talent base here, and support the growth of all minority populations in Utah," he said.
We recently met with Jackson to hear how the Utah Black Chamber — in partnership with business partners like Comcast — is making it easier for individuals from any background to be connected to the heritage and culture of black Utahns.
Comcast: What is the mission of the Utah Black Chamber?
Jackson: We support the economic development and social impact of the black community in Utah, and one of our biggest areas of focus is talent acquisition. By having strong partners like Comcast in the business community, we help create opportunities for companies of all sizes recruit local diverse talent. We also host events and programs for the black community to build a sense of camaraderie and contribute to a great quality of life for black citizens and families. We host regular after-hours mixers, have a job board where companies can post job opportunities, and partner with other minority chambers to mutually promote our activities and economic development opportunities.
Comcast: What does a great partnership look like between the Utah Black Chamber and businesses in the state?
Jackson: Businesses of all sizes see the benefit of being connected to a diverse community. When a business wants to connect with its prospects, they want to know their values and backgrounds and how they work. We provide cultural insight into the black community.
A great partnership happens when we share some values in common. For example, Comcast makes it a priority to acquire diverse talent and develop its employees to help them grow. The fact that they're promoting diversity in Utah is key, and they do a great job letting people know that there are opportunities here for people of all backgrounds to take advantage of, especially through their Black Employee Network.
They also value providing low-cost internet service to low-income Utahns through the Internet Essentials program, so they've had a presence at our events to spread the word about that. That makes for a really logical partnership.
Comcast: How does the Utah Black Chamber promote and celebrate black culture in Utah?
Jackson: Since we started in 2009, we have been hosting events as a way for members of the black community to come together and celebrate, and as a way for people of all backgrounds to learn more about what makes our state culture as rich and diverse as it is. We host an event in February for Black History Month to celebrate the Harlem Renaissance, and a summer barbeque to provide free food, music, and fellowship to the community. Events like these help us remember what makes the black community such an asset to our culture.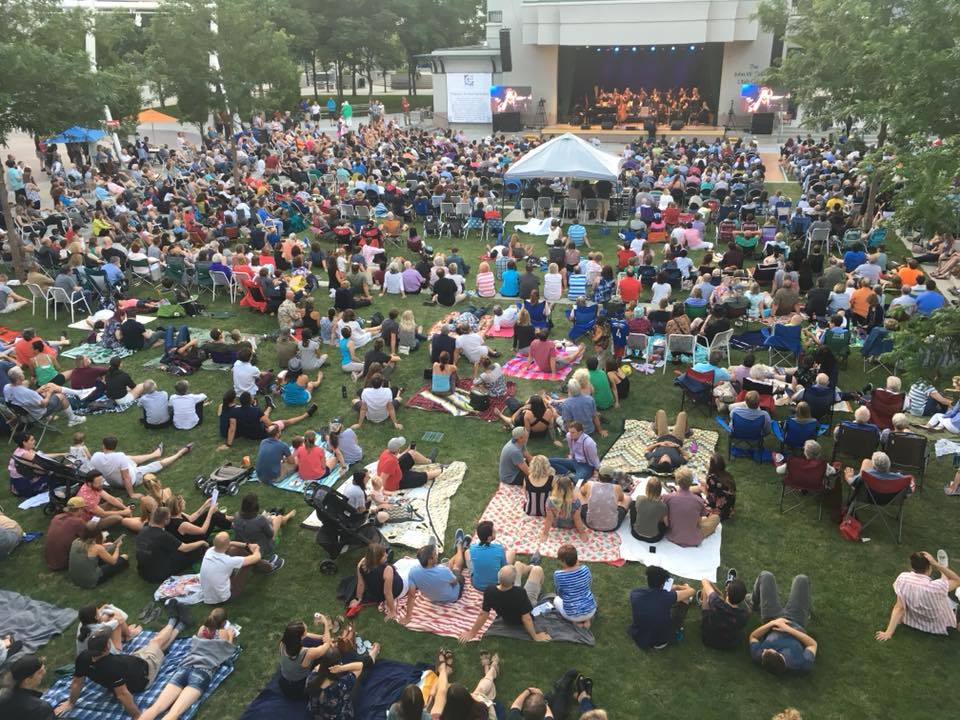 Comcast: How does the chamber stay connected to various entities in the community?
Jackson: We have over 100 member businesses and organizations, including small businesses, churches, and nonprofits. We doubled our membership base last year, and we're expected to double it again in 2019. That's how fast our state's diversity is growing, and how much diversity has become a priority to businesses in our community. We have a strong foundation, but we are expected to take that to another level as Utah's diversity grows.
Comcast: What is your long-term hope for the organization?
Jackson: Because Utah is a community-based state, community grows quickly here. We will continue to strive to be that community hub for the black community. A lot of my friends left after high school to be in an area that had more diversity, and I want to be a part of changing that trend. It's exciting to see where it's headed. That's what motivated us to ensure we can provide an environment that helps people stay here. As diversity grows, you have resources here. You can feel at home here.