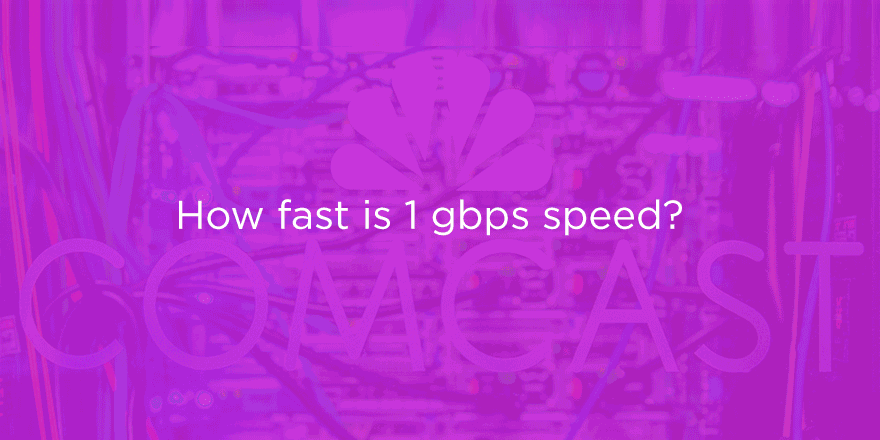 Comcast today announced it will start offering a residential gigabit internet service to local customers in Utah in early 2017.  The company will deliver these super-fast speeds with DOCSIS 3.1 technology, which uses the existing wiring that most people already have in their homes.  Comcast will be the first company in Utah to offer 1 gig internet speeds across the entire state.
"We know that our customers expect to have immediate access to content, such as digital media, music and photos, and the desire to connect an increasing number of devices in the home continues to climb," said Merlin Jensen, Vice President of Technical Operations, Comcast Utah. "We're excited to be able to continue to meet the ever-changing needs of our customers by investing in our network to bring gigabit speeds to homes across our state."
Comcast currently offers Gigabit Pro in, a 2 Gigabit, fiber-based product that requires a professional installation and equipment, and is designed for the most advanced digital homes.  The company's new 1 Gig service will use existing communications lines that are already in most people's homes.  As a result, it has the potential to reach more homes even faster and allows for broad deployment across communities.  To enjoy the service, all customers will need to do is install a new DOCSIS 3.1 compatible cable modem that is capable of delivering gigabit speeds.
During the last 13 years, Comcast has increased speeds in Utah 15 times. Since 1996, the company invested over $1.5 billion in network upgrades and augmentation in Utah to offer customers the fastest internet service available.
"Comcast continues to play a crucial role in Utah's development as a high-tech community," said Richard Nelson, President & CEO of the Utah Technology Council.  "We thank Comcast for choosing to bring this exciting new broadband technology here, and for their belief in our high-growth market."
About Comcast Cable:
Comcast Cable is one of the nation's largest video, high-speed internet and phone providers to residential customers under the XFINITY brand and also provides these services to businesses.  Comcast has invested in technology to build an advanced network that delivers among the fastest broadband speeds, and brings customers personalized video, communications and home management offerings.  Comcast Corporation (Nasdaq: CMCSA) is a global media and technology company.  Visit www.comcastcorporation.com for more information.