The Olympics closing ceremony is this Sunday and it's been a memorable ride.
We'd like to share some of our local Utah memories from our opening ceremony kick-off party with you where more than 300 community and VIP guests were able to meet Olympians, check out our X1 platform, view Olympic virtual reality content, play games and eat – all while watching the opening ceremony.
A special thanks to skeleton Olympic silver medalist Noelle Pikus Pace and bobsled silver medalist Bill Schuffenhauer. The audience was the the noticeably hushed as they spoke about their Olympic experiences.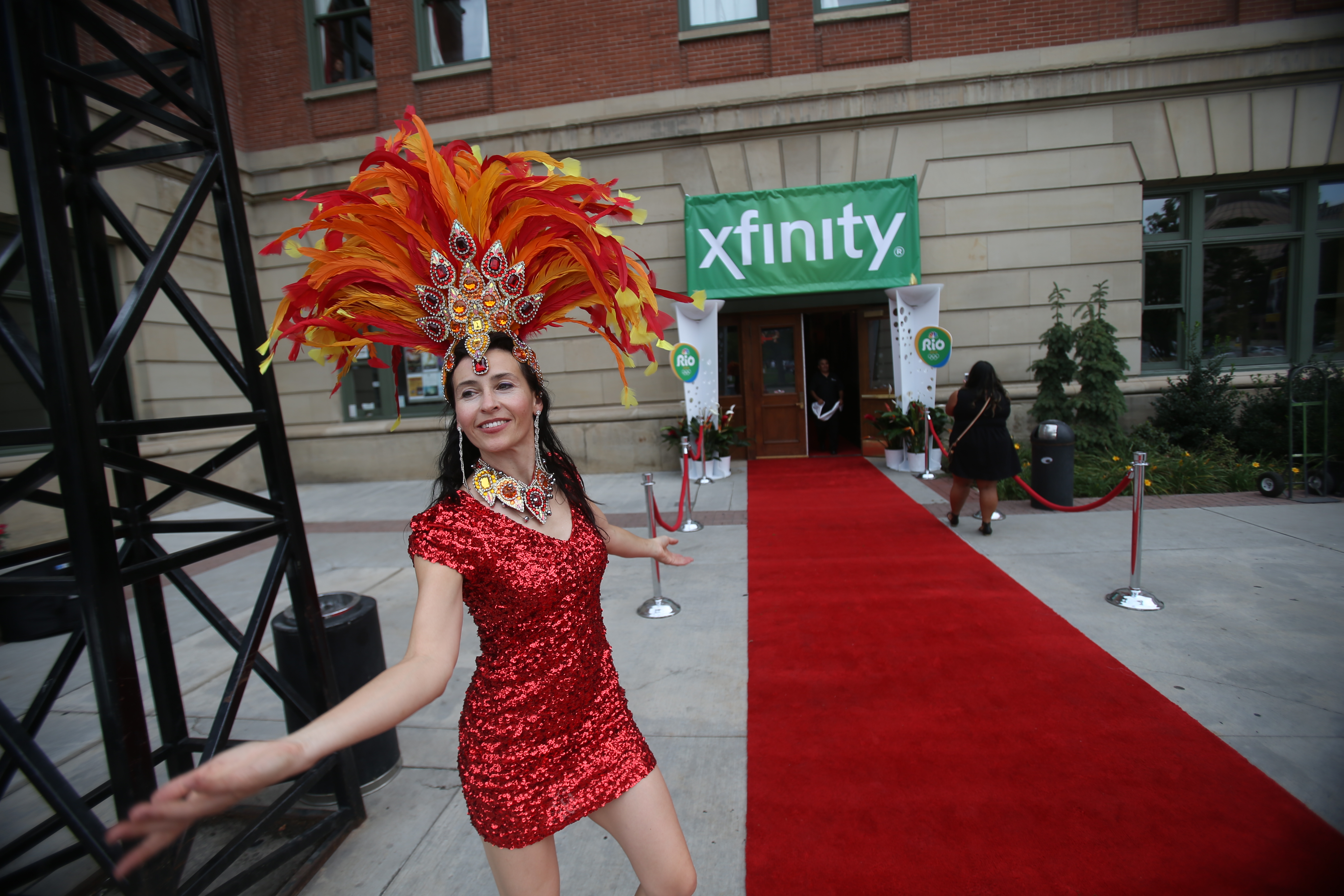 Samba Fogo – an Afro-Brazilian music and dance group charmed the crowd throughout the evening. Guests entered the venue through two large Rio Olympic themed torches, greeted by Comcast employee ambassadors who escorted them down a red carpet and into the event.
The party continued with Brazilian refreshments, food, music, and an exclusive Olympics virtual reality experience.
With iPads in hand, our Xfinity Product Ambassadors provided guests with one-on-one Xfinity app demos.
NBCUniversal's live coverage of the 2016 Rio Olympics comes to an end on Sunday, August 21 at 6:00 CT/MT.
Customers can watch the Closing Ceremony live on NBC and online at NBCOlympics.com or the Xfinity Olympics website (xfinity.com/nbcolympics), as well as on mobile devices using the NBC Sports and Xfinity TV apps.
The full closing ceremony will be available on XFINITY On Demand on Monday, August 22, for both Xfinity X1 and non-X1 TV boxes.